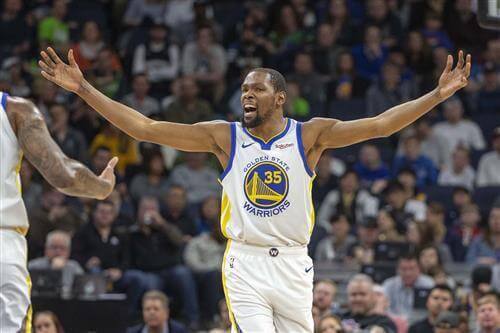 Multiple teams will be vying for Kevin Durant's services this summer, including the Warriors, Knicks, Clippers, and Lakers. As an unrestricted free agent, he will have his pick of the crop.
Unfortunately, Boston will be unable to pursue Durant is they keep Kyrie. There just isn't enough money to go around. But as explained by Bleacher Report's Dan Favale, a Kevin Durant to the Celtics scenario is still very much possible and could be a win-win for everyone.
Who says Kevin Durant and Kyrie Irving (player option) need to join forces on the New York Knicks?
The Knicks have the capacity to carve out two max slots. The Celtics cannot offer that opportunity. They have no real path to bankrolling his $38.2 million max salary and remaining under the apron while retaining Irving and Al Horford (player option). That Golden State profiles as a taxpayer even without Durant doesn't help.
Brokering an opt-in-and-trade is cleaner.