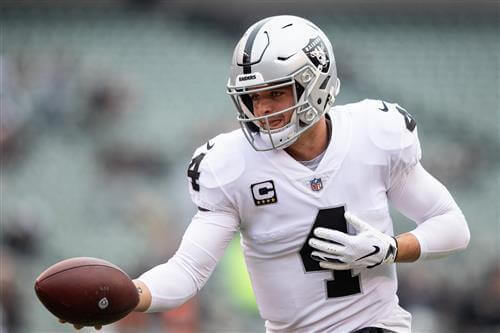 The Raiders have officially moved to Las Vegas, but quarterback Derek Carr might not want to unpack just yet.
Vincent Bonsignore of the Las Vegas Review-Journal relayed Tuesday evening that there is a "growing sense within [the] league" that teams are "prepared to inquire with [the] Raiders about the possibility of trading for Derek Carr."
The Athletic's Vic Tafur reported on Feb. 7 that teams may be "checking in with" the Raiders on Carr's trade price at the NFL combine later this month.
Per Tafur, $2.9 million of Carr's $18.9 million 2020 base salary became guaranteed on Feb. 5. "The remaining $16 million is not guaranteed, which is a large part of the reason why there has been so much speculation over Carr's future," he wrote.