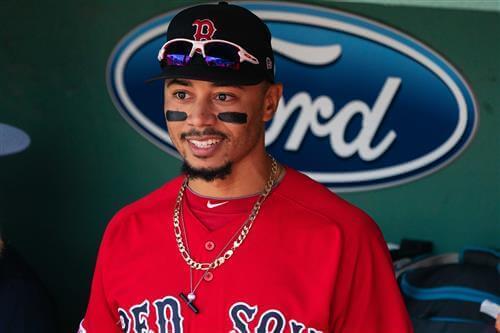 Cue the hysteria in Boston.
Red Sox right fielder Mookie Betts, one of baseball's brightest young stars, could soon be on his way out of Fenway Park. With just one full year remaining on his deal, Betts is a logical name to include in trade rumorswhen the offseason arrives.
MLB insider and former general manager Jim Bowden named Betts as the No. 1 big name that could be dealt this winter in a piece for The Athletic.
Here's where Bowden thinks Betts could land.
The Braves could offer outfielder Cristian Pache, or their top starting pitching prospect, Ian Anderson. However, does that really make sense for them given their tight financial structure and plan going forward? The Cubs could really use him for next year, but they don't have the prospect assets to trade.