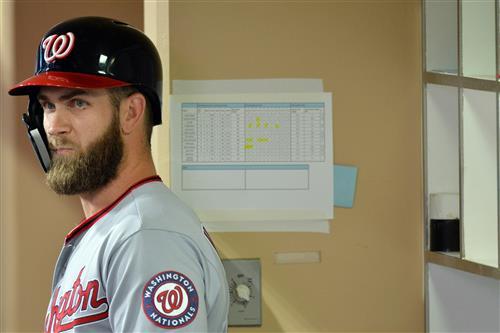 Just when you thought 10-year MLB contracts were heading for extinction, this happens.
According to CBS Sports David P. Samson, rumors are beginning to circulate that the Phillies will be signing Bryce Harper to a 10-year, $310 million deal.
The Phillies have reportedly been in the lead to land the superstar outfielder for much of the offseason. After the initial news of the Harper contract came out, Jon Heyman added this.
With pitchers and catchers reporting to spring training already, Harper remains unsigned, but if you look back at last year's offseason, this isn't out of the norm. First baseman Eric Hosmer didn't sign with San Diego until Feb.19 and J.D. Martinez didn't join the Red Sox until nine days later.