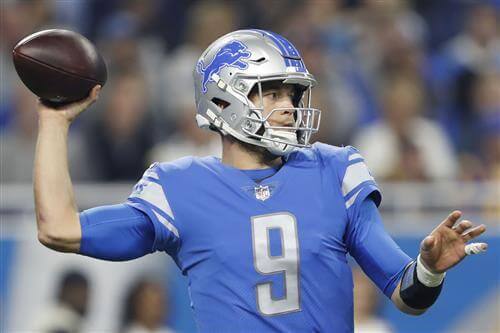 The Washington Football Team has tapped Martin Mayhew to become its new general manager, reporting to Ron Rivera and Ron Rivera only. This duo will be tasked with figuring out what to do with a roster that managed to go 7-9 and limp into the playoffs despite a rotating and not always reliable carousel at the quarterback position. Fixing that is job one.
Dwayne Haskins was dumped unceremoniously after a spectacular spinout. Building a future on the foundation of Alex Smith's right leg is wrought with risk. Taylor Heinicke played admirably in his postseason test but is largely an unknown. If only there was a more stable, proven entity available to play the position at a median level for three quarters and an elite level in the fourth. Someone with whom Mayhew has an existing relationship.
Like, say, Matthew Stafford. He'd sure be a nice option to captain the Washingtonians as they try to repeat in an NFC East that probably won't be all that much more competitive next year.