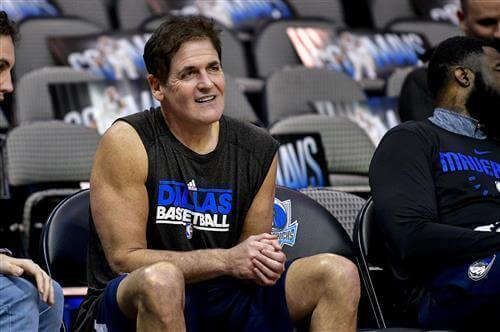 The Heat and Dallas Mavericks have had a respectful, albeit at times contentious rivalry of sorts, through two NBA Finals matchups over the past 15 years.
But the bizarre developments of the opening night of free agency - when the Heat and Mavericks had totally different perceptions about which players would be included in a trade - apparently haven't foiled the relationship between the franchises.
Mavericks owner Mark Cuban indicated there are no hard feelings from that night, when a proposed trade was canceled after an apparent misunderstanding about which Heat players would be sent to Dallas.
"As far as we can tell, it was just miscommunication," Cuban told me in an email exchange.
As part of a sign-and-trade with Philadelphia involving Jimmy Butler, the Heat --- according to multiple reports the night of June 30 --- agreed to send Goran Dragic to Dallas.
Three hours later, several media outlets --- including The Miami Herald and New York Times --- reported that Dallas believed it was getting Kelly Olynyk and Derrick Jones Jr. in the deal, not Dragic.
Another Heat player would have been needed beyond Olynyk and Jones Jr. to satisfy league salary cap rules. The Heat definitely did not want to trade Jones and preferred dealing Dragic than a Jones/Olynyk combo.