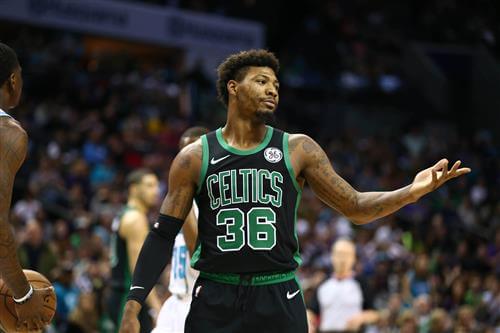 The Boston Celtics have traded Kemba Walker… now what? While Walker's injuries, age and namely salary bogged down his long-term value for the Cs, his exit from Beantown still leaves a major hole at point guard.
For all the good rookie Payton Pritchard brought to the table, we doubt anyone truly believes Brad Stevens and the Celtics would hand over the keys to their offense to the Oregon product next season. As for Tremont Waters and Carsen Edwards, there's no certainty that either player is even in the team's immediate plans.
There is of course Marcus Smart. A well-respected leader in the Celtics' locker room, the 27-year-old may not be your prototypical point guard, but he is coming off a career season as a distributor — averaged 5.7 assists per game. With that said, if it's a "true point guard" the Celtics are in search of, then using Smart as collateral could be the team's best course of action.