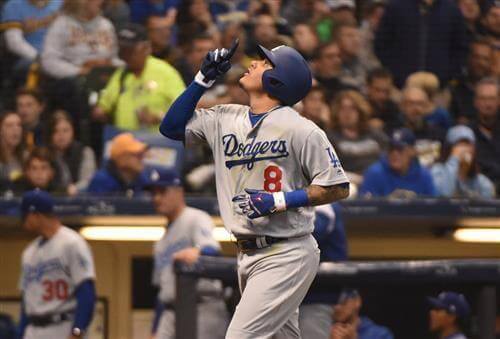 Manny Machado, one of the top free agents available on the market, has reached a deal with the San Diego Padres, a source told ESPN's Jeff Passan on Tuesday.
Machado, a four-time All-Star and two-time Gold Glove Award winner at third base, made $16 million between the Los Angeles Dodgers and Baltimore Orioleslast season.
The 26-year-old slugger posted a career-high .905 OPS in 2018, finishing the season with a .297/.367/.538 slash line, 37 home runs, 107 RBIs and 14 stolen bases. In 66 regular-season games with the Dodgers, Machado hit .273 with 13 homers and 42 RBIs
Machado spent most of this past season at shortstop, his preferred position, and produced the third-worst Defensive Runs Saved total (minus-13) among the 22 players with enough innings to qualify at that spot. The 26-year-old played a better shortstop upon joining the Dodgers, who gave up five minor leaguers to acquire him from the Orioles on July 18, but his 15-week stint in L.A. was tumultuous.
The former No. 3 overall pick drew incessant criticism for constantly loafing up the first-base line, then fanned the flames when he told Fox Sports during the postseason that hustling is "not my cup of tea."