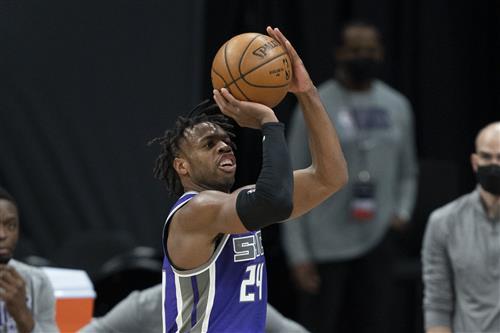 The Los Angeles Lakers were on the verge of acquiring Sacramento Kings guard Buddy Hield when a blockbuster Russell Westbrook trade suddenly came together. With the deal still not official, the Lakers could be looking to get the best of both worlds.
Los Angeles received plenty of criticism for choosing Westbrook over Hield. While there's no debate the 32-year-old point guard is the superior player, his skills are in contrast to what the Lakers need. Los Angeles struggled from beyond the arc this past season and Hield, one of the best perimeter shooters in NBA history, would have solved that.
Due to NBA rules, the Westbrook trade isn't official until Aug. 6. With a few days remaining, ESPN's Zach Lowe reports the Lakers are still interested in acquiring Hield.
Unfortunately for Los Angeles, it's far easier said than done. The organization's best remaining asset is a Dennis Schroder sign-and-trade, which is possible this summer. But, per Lowe, neither the Kings nor Wizards want any part of Schroder.