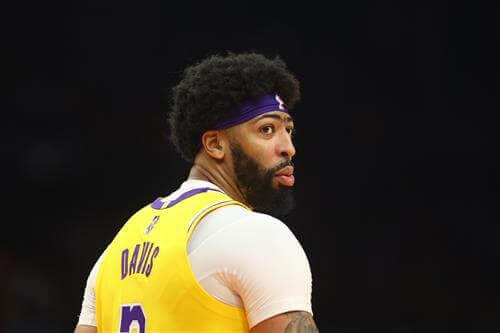 Kevin Durant has requested a trade from the Brooklyn Nets, but the chances of the Los Angeles Lakers offering Anthony Davis is described by one source to Jovan Buha of The Athletic as "zero."
"As for the prospect of the Lakers trying to get in on the Durant sweepstakes themselves, perhaps by making [Anthony] Davis available in the process, a source close to the situation put the chances at 'zero.' Their focus, it seems, is on [Kyrie] Irving. And vice versa."
A scenario in which the Lakers would acquire both Irving and Durant in a package deal has been floated by multiple executives to ESPN.
As of now, the Lakers are focused on trying to trade for Kyrie Irving and pairing him up with LeBron James yet again.
Durant has four seasons remaining on his contract and has the Phoenix Suns and Miami Heat atop his wish list. Irving is on an expiring contract and has limited trade value currently.