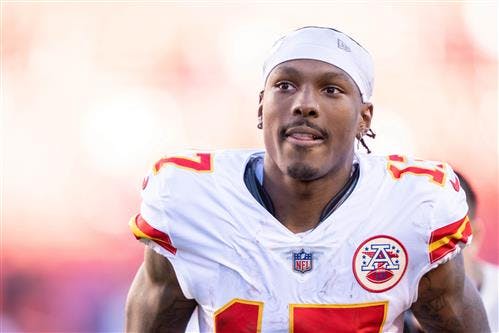 The Dallas Cowboys' trade for Brandin Cooks not only gives them a solid No. 2 receiver but also presumably takes them out of the veteran wide receiver market for now.
That's not great news for the rest of the veteran receivers who could be looking for new homes in 2023. There aren't many difference-makers in this year's free-agency class, which means teams will have to evaluate the price tag before making moves to improve their pass-catching corps.
After the initial waves of free agency, there are only a few receivers left on the market who could move the needle. Odell Beckham Jr. is a high-risk, high-reward option who would have made sense for Dallas but will now have to find a new destination.
Then there are the players who could be on the trade market as the draft approaches. There have been varying degrees of speculation and rumors that would make DeAndre Hopkins, Jerry Jeudy and Courtland Sutton potential trade targets.
Here, we'll take a look at the top landing spots for the best remaining free agents or trade candidates at wide receiver who could help elevate a team's passing attack.
Odell Beckham Jr.
Top Landing Spots: Buffalo Bills, Kansas City Chiefs, Baltimore Ravens
Odell Beckham Jr. remains the most interesting of all the free-agent wide receivers. The 30-year-old comes with serious injury concerns but has a track record of production that can't be matched by any available receiver.
OBJ tore his ACL for the second time since 2020 in Super Bowl LVI last year. He sat out all of 2022 but still entered the market as one of the few receivers who could be a high-end secondary option.
A report from Mike Florio of Pro Football Talk noted that the receiver was looking for $20 million per year. However, OBJ took to Twitter to deny that report while insinuating that a team offered him $4 million, a figure he found to be dissatisfactory.
Jeremy Fowler of ESPN reported Sunday on an episode of SportsCenter that he didn't know which franchise offered him a contract worth $4 million but that the Chiefs and Patriots have both been linked to the receiver.
The best landing spots for Beckham are going to be the ones that give him a good quarterback and the ability to contend. The Bills and Chiefs offer Josh Allen and Patrick Mahomes, respectively. He would be a great sidekick for Stefon Diggs in Buffalo or Travis Kelce in Kansas City.
The Ravens shouldn't be discounted. Per Fowler, their scouts were at his workout earlier in March, and signing him could create some goodwill between them and their franchise-tagged quarterback Lamar Jackson.
DJ Chark
Top Landing Spots: Minnesota Vikings, Carolina Panthers, Houston Texans
DJ Chark may never reach the levels of production he saw in 2019. As a second-year player, he had 73 catches for 1,008 yards and eight touchdowns.
He's still one of the most intriguing free agents left and can make a difference as a field-stretching threat. He averaged 16.7 yards per reception on 30 catches for the Lions last year and was important in keeping the Lions' receiving corps dangerous until Jameson Williams returned from injury.
His best fit now is a team that is overhauling its receiving corps and could use him as a placeholder while waiting for other options to develop. His size and speed make him a ready-made fit on vertical routes.
The Vikings could use that kind of wide receiver and have an open spot after cutting Adam Thielen. Justin Jefferson commands all kinds of extra attention, and Chark would force safeties to look his way or risk getting burned deep.
The Panthers have a need for speed after trading away DJ Moore in the deal to move up to No. 1. The lack of a deep threat will make life more difficult for whomever they decide to take with the No. 1 pick.
They reportedly brought Chark and Thielen in for a visit and were interested in signing both. Carolina subsequently agreed to terms with the latter on a three-year deal Sunday afternoon, per NFL Network's Ian Rapoport.
With Brandin Cooks going from Houston to Dallas, the Texans all of a sudden need a burner. Robert Woods brings a veteran presence but doesn't take the top off a defense. Chark can.