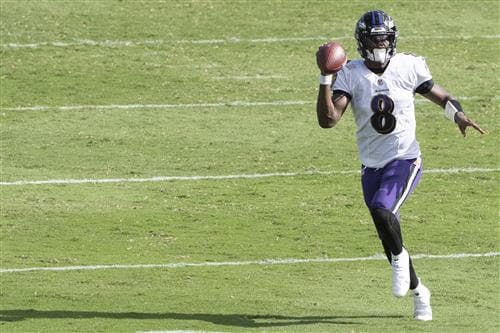 Lamar Jackson appears fed up with the Baltimore Ravens.
A representative for Jackson has reached out to "more than one" NFL team recently in an effort to jumpstart negotiations, Pro Football Talk's Mike Florio writes.
Florio also noted the rep is reportedly not certified by the NFL Players Association. He also added that Jackson is now ready to move on from the Ravens.
"As one source explained it, the person has said that Jackson does not want a fully-guaranteed contract," Florio said. "Some regard this as a possible exercise in semantics, with Jackson still wanting a very significant amount fully guaranteed — up to $200 million or more — with one more non-guaranteed years on the back end.
"Another source said that the representative is telling other teams that Lamar is ready to move on from the Ravens."