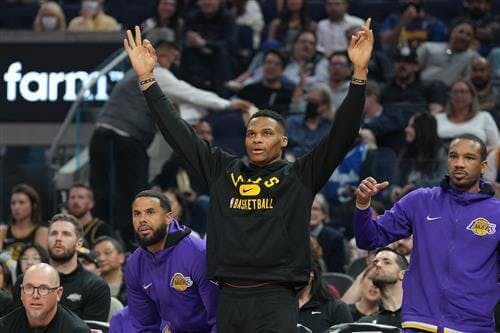 The Lakers spoke to the Jazz and Knicks a few weeks ago about a hypothetical three-team trade scenario that would see Donovan Mitchell land in New York, with Russell Westbrook going to Utah, league sources tell Michael Scotto of HoopsHype.
As Scotto explains, the proposed deal would involve at least two Jazz players (likely some combination of Bojan Bogdanovic, Patrick Beverley, Jordan Clarkson, and Malik Beasley) going to Los Angeles, while the Knicks would send out players to both teams for salary-matching purposes. New York would need to trade at least $24.2MM in outgoing salary to match Mitchell's $30.35MM cap hit.
The Jazz – who would buy out Westbrook if they acquired him, according to Scotto – would receive significant draft compensation from both the Lakers and Knicks for trading Mitchell and taking on Westbrook's $47MM+ salary.