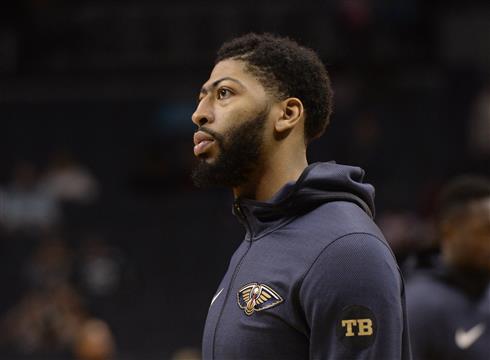 The Lakers are coasting as of late, winning seven of their last 10 games and claiming the fifth seed in the Western conference with a record of 14-9. While they have improved off of their rocky start to the season, there's one way they can instantly assert themselves as contenders.
That would be to trade for Pelicans superstar Anthony Davis. The only way the Lakers could achieve a blockbuster trade for Davis would be to include Lonzo Ball and Brandon Ingram as pieces in a three-team deal, according to the latest rumors in the NBA world.
Would the Lakers really be willing to part with two former No. 2 picks with incredibly high ceilings? If the return was Anthony Davis, it's certainly a possibility.
In order to match salaries, the Lakers would likely also have to part ways with Kentavious Caldwell-Pope, who is playing on a 1-year, $12 million contract.