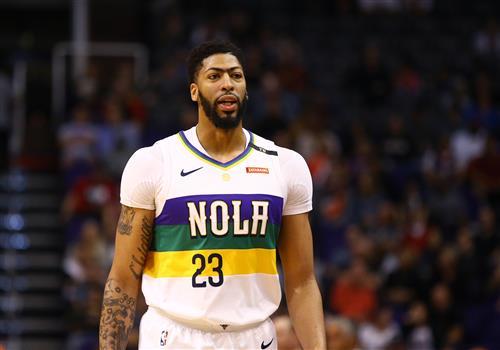 The Lakers are in position to dictate the terms of an Anthony Davis trade and should make an offer with a firm deadline, writes Bobby Marks of ESPN.
L.A. made a strong push for Davis before the February deadline, reportedly offering several packages of young players and draft picks for the Pelicans star, who can opt-out of his contract and become a free agent next summer.
Marks believes getting past the constraints of the regular season could work in the Lakers' favor as they no longer have to take on an unwanted contract such as Solomon Hill's to complete a deal. Marks suggests offering Kyle Kuzma, Lonzo Ball, this year's lottery pick plus an unprotected first-rounder in 2021, and giving New Orleans a June 30 deadline to complete the deal so it will be resolved before free agency.
Under that proposal, L.A. would use some of its cap space to absorb Davis' salary, eliminating the opportunity to offer a max deal on the free-agent market, but the Lakers would get their second star and still have enough left over to chase second-tier free agents.