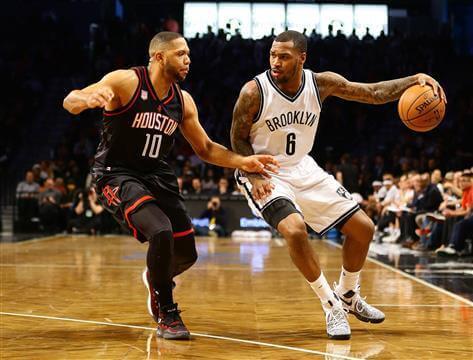 With LeBron and Anthony Davis, the Lakers have all the workings of a true contender and, before the NBA's hiatus, they had the record to prove it.
But if the team wants to maximize their chances to hoist the Larry O'Brien trophy before James' inevitable decline, they should make a move sooner rather than later.
Though their opportunities may be limited, Zach Buckley of Bleacher Report recently suggested one trade that could result in the team picking up Spencer Dinwiddie. It involves a three-team deal with the Nets and Wizard who end up with Beal and Kuzma, respectively.
But Kuzma should still hold major interest to rebuilders as a versatile 6'8″ forward with a deep bag of scoring tricks. The problem is most rebuilders won't have the kind of win-now help the Lakers want. That might open the door to a three-team exchange where Kuzma heads to the Wizards (along with more), Bradley Beal goes to Brooklyn and L.A. native (and longtime Lakers fan) Spencer Dinwiddie comes home.