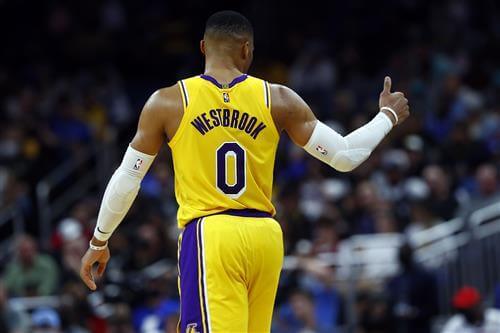 Russell Westbrook has had a mixed time on the Los Angeles Lakers. He has had some solid performances, but there have also been times where he has been subpar. Part of that is definitely due to him being an imperfect fit with the rest of the team.
In this article, we provide a scenario where Russell Westbrook goes to the Timberwolves, a team that would maximize his talents. The Lakers would in turn receive D'Angelo Russell and Patrick Beverley.
Los Angeles Lakers Receive: D'Angelo Russell, Patrick Beverley
Minnesota Timberwolves Receive: Russell Westbrook
Lakers Acquire Better Fitting Players
Russell Westbrook is objectively a good basketball player. However, he doesn't fit well with LeBron James due to his tendency to dominate the ball as a primary ballhandler. This trade would get the Lakers two players in Patrick Beverley and D'Angelo Russell who could be better fits on the Lakers' roster.