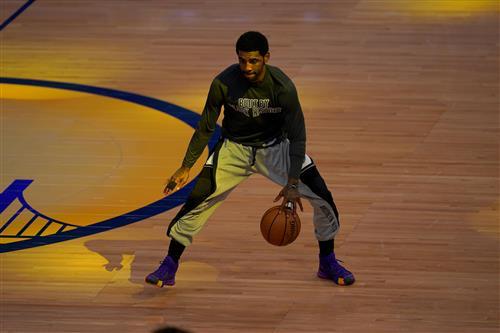 Kyrie Irving seems like a sure bet to be traded from the Brooklyn Nets this offseason, the questions are when and where? The team most often linked to an Irving trade has been the Los Angeles Lakers, who could be looking to part ways with Russell Westbrook.
There have been several reports linking the Lakers to an Irving trade in the past few days, even suggesting the two teams are in active discussions regarding a potential Westbrook for Irving swap.
While the Lakers and Nets do appear to be discussing trades, according to Adrian Wojnarowski, a deal isn't as close as it sounds. As Woj tells it, the Lakers aren't putting the full-court press on, or at least not yet in their pursuit for Irving.