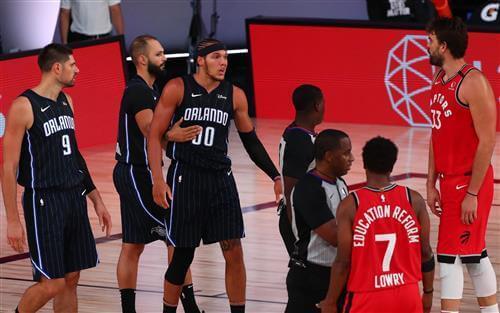 So far, the NBA bubble environment has been pretty good between NBA players and teams. In fact, the Houston Rockets went as far as to share the secret on how to beat the Milwaukee Bucks with the Brooklyn Nets.
However, it was just a matter of time before things got heated between two playoffs teams and that's exactly what happened between the Orlando Magic and Toronto Raptors when they faced off Wednesday afternoon.
Kyle Lowry and Aaron Gordon almost got physical after a hard, borderline dirty foul by Lowry on Gordon, which forced the power forward to leave the hardwood.
But, according to some recent footage, it looks like Lowry's foul was some kind of retaliation after both have exchanged some harsh words.