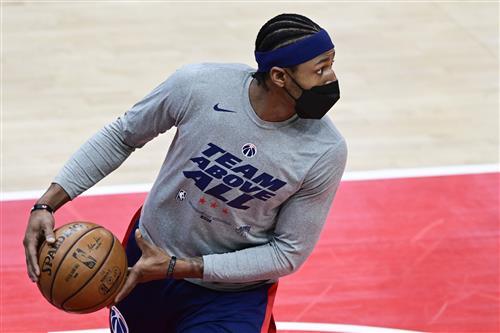 After falling short against the Atlanta Hawks in their first playoff series since 2013, the New York Knicks are braced for an offseason preceded with heavy anticipation.
With all of Immanuel Quickley, Julius Randle, Mitchell Robinson, and RJ Barrett in house, they've got the foundations of a winning product moving forward.
It seems a matter of 'who,' not 'if,' in regards to the Knicks' plans this offseason.
They're braced for the next disgruntled star sweepstakes, equipped with the draft capital and young talent to put together a competitive trade package for whoever hits the trade market next.
One name that's been heavily pursued over the last calendar year is Washington Wizards guard Bradley Beal.
After yet another disappointing postseason finish, could this offseason yield a trade request from the All-Star?
If Bradley Beal were to ask out, Bleacher Report's Dan Favale thinks the New York Knicks are primed to land him.
Beal to New York?
In his latest piece for Bleacher Report, 1 Offseason Trade for Every Eliminated NBA Playoff Team, Dan Favale provided one offseason trade proposal for each of the NBA playoffs' six eliminated teams.
When it came to the New York Knicks, he suggested throwing a bevy of draft picks to the Washington Wizards, in hopes of pairing Bradley Beal with All-NBA/All-Star forward Julius Randle:
Washington Wizards receive: Immanuel Quickley, Obi Toppin, No. 19 pick, 2022 first-round pick, 2023 first-round pick (via Dallas, top-10 protected), 2024 first-round pick, 2026 first-round pick (top-eight protected)
New York Knicks receive: Bradley Beal