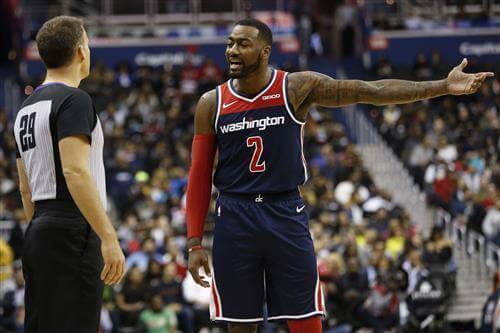 The New York Knicks are reportedly interested in bringing John Wall to the Big Apple.
Marc Berman of the New York Post reported the Knicks are "stocking up" their young assets and could attempt to trade for Wall if he becomes available via trade.
Berman reported the Knicks would offer Frank Ntilikina, Damyean Dotson, Courtney Lee, a 2020 first-round and a second-round pick as part of a three-team swap.
The Wizards are 4-2 since beginning the season 6-12, likely lessening their desire to blow up their roster. ESPN's Adrian Wojnarowski reported last month that Washington had begun softening its stance on Wall and Bradley Beal being untouchable and were listening to potential trade offers.