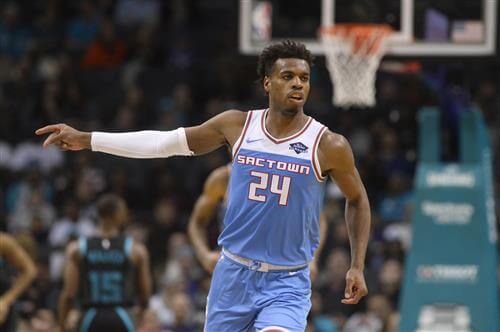 Buddy Hield has been a popular name in trade rumors so far this offseason. After a falling out with the Sacramento Kings last season, it appears that he is pushing for a trade. One team to keep an eye on could be the Denver Nuggets.
According to a report from Ross of Legion Hoops, the Nuggets and Kings have discussed a trade that would send Hield to Denver.
While the Nuggets are a team that has interest, the front-runner for Hield right now seems to be the Dallas Mavericks. They are the preferred destination for the talented shooting guard. However, he will not get to pick where he is traded.