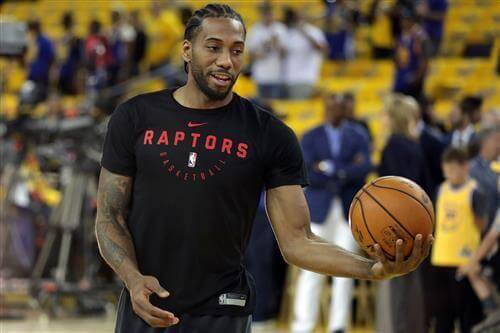 Who could have pictured this after Kawhi Leonard was traded from the San Antonio Spurs to the Toronto Raptors, the first ever championship for Toronto with Kawhi leading the way winning the Finals MVP and taking down the back to back champions, the Golden State Warriors.
However, after all that, there's still some debate that the Raptors champion may still move away in the offseason. It was never Kawhi's intention to play in Toronto and at the beginning of the season, it was almost certain that he would play just one season there before moving to Los Angeles.
The championship title may have changed the two-time Finals MVP mind as may have just leaked his decision while under the influence of alcohol.
According to FTNSY Sports Network's Gabriel Morency, Kawhi told his teammates during celebrations that he plans on heading back to Toronto to try for back to back championships.