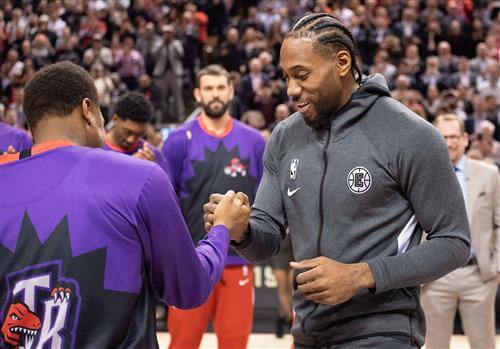 Following a disappointing loss in front of the Denver Nuggets in the second round of the playoffs, the Los Angeles Clippers enter an offseason that could bring several changes for them. They already parted ways with Doc Rivers, their head coach for the last seven years, and hired one of his assistants, Tyronn Lue to take over this team. That won't be the only change they make, of course, more so knowing that their star player is asking them to boost a specific position.
Kawhi Leonard has reportedly asked the Clippers to bolster their ranks bringing a point guard. They started Patrick Beverley in that position during the last season, but Pat isn't exactly what they need right now. The Clippers need a playmaker, a floor general, somebody that makes life easier for the rest of his teammates. Leonard is well aware of that, as the Clippers lacked a playmaker during their series against the Nuggets.
They lacked ideas, they didn't know what to do with the ball in their hands, which cost them the series, blowing a 3-1 lead. ESPN's analyst Stephen A. Smith recently said that Kawhi has 'privately clamored' for the Clippers to reinforce the point guard position this offseason.