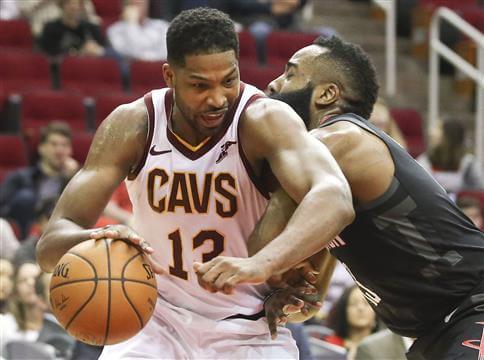 This story just gets wilder and wilder as the days go by.
Family friend Jordyn Woods has become public enemy #1 after it was revealed that she slept with Tristan Thompson, knowing full well he was in a relationship with Khloe Kardashian.
As it turns out, the Cleveland Cavaliers star wasn't the only man connected to Khloe that she ended up having a fling with. Woods reportedly not only slept with Tristan Thompson, but Khloe's ex-boyfriend, James Harden.
Jordyn Woods apparently wasn't just intimate with Tristan Thompson, but in a shocking turn of events also claimed to have spent one-on-one time with Khloé Kardashian's other ex, James Harden.
Sources connected to the situation tell The Blast, Woods told friends that she "hooked up" with the Houston Rockets star right after her infamous meet up with Thompson.
The incident with Harden allegedly went down Monday, February 18 in Los Angeles, after James returned home from the NBA All-Star game in Charlotte, NC.