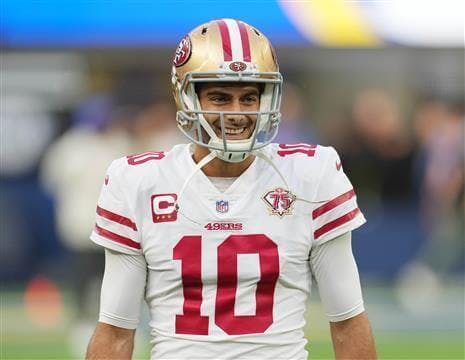 San Francisco 49ers quarterback Jimmy Garoppolo is working his way back from an offseason shoulder surgery and expectations are that he'll soon be traded. But to whom?
Most early rumors have centered around the New York Giants, Seattle Seahawks, Cleveland Browns and Detroit Lions. However, with each passing day, it seems like potential destinations are being dropped off the list.
But things change rapidly in the NFL. As training camps wear on and preseason games begin, the possibility for injury increases. And as more and more quarterbacks around the league suffer the usual dings and dents, names will ultimately be added back to that list.