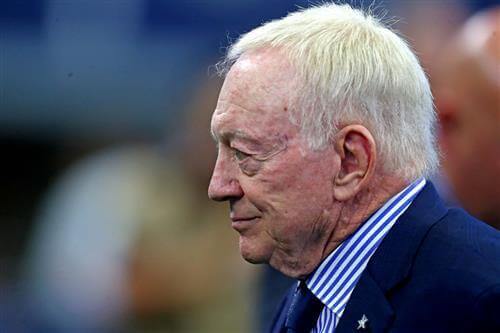 The breadcrumbs being left by the Dallas Cowboys brass likely will not lead to a significant player trade in the near future.
Amid a Friday radio interview, Cowboys owner/general manager Jerry Jones suggested the organization plans to neither deal away nor acquire talent, keeping the 5-1 roster untouched in the days before the November 2 NFL trade deadline.
"We're open for business year round" Jones said on 105.3 The Fan, per the official team website. "On the other hand, we got a unique situation because we've got players coming that we're gonna have to have roster spots for. We got a little bigger problem than trading for somebody right now."
Jerry echoed his son, Cowboys executive vice president Stephen Jones, who on Thursday revealed there is nothing presently on the "front-burner" regarding potential trade discussions.