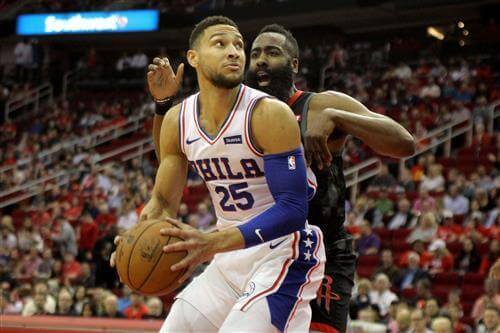 How do you feel about the 76ers bringing Jerami Grant back to Philly? Better yet, what about the Sixers making another attempt to acquire James Harden in exchange for Ben Simmons?
Those are two options under consideration by Sixers brass, according to multiple sources.
The team has engaged in ongoing discussions with the Detroit Pistons to acquire Grant, another forward, a young player, and a draft pick in exchange for Simmons, league sources said. One source said power forward/center Kelly Olynyk and second-year swingman Saddiq Bey were mentioned as players who could be included in a possible deal. However, a source said the Pistons are unlikely to include Bey, a Villanova product, or Olynyk.
A person close to the Sixers said the team would want a more high-profile player than Grant in exchange for Simmons. The source added that the team hasn't spoken to the Pistons lately.
But multiple sources said the Sixers indeed have, and that the discussions were centered around Grant. The Athletic reported Thursday the Sixers have a list of 30 players they'd accept in a Simmons trade.