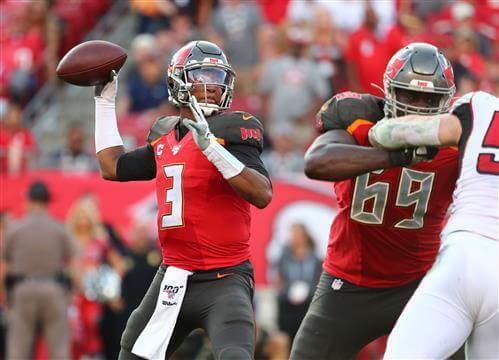 Few quarterbacks know what it takes to adapt to Bruce Arians' offense like Carson Palmer does.
Palmer was brought in by Arians when the coach took over the Arizona Cardinals in 2013. The veteran quarterback had a rough first season, throwing 22 interceptions to go along with 24 touchdowns. Palmer cut that total to three interceptions in six games the next season, then went 13-3 in 2015 while throwing 35 touchdowns and just 11 interceptions.
That's why Palmer believes Tampa Bay Buccaneers quarterback Jameis Winston will be a huge success if Arians sticks with him going into 2020.