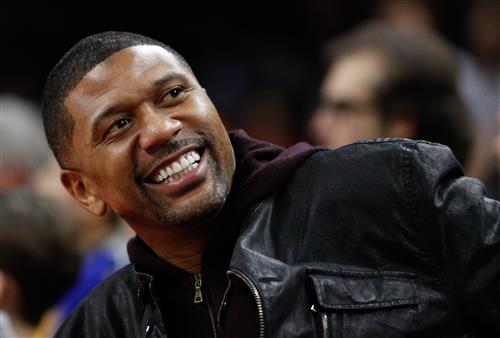 The Lakers are about to hit the reset button and blow up the entire roster -- and it'll be LeBron James who decides which players get to stay in L.A. ... so says Jalen Rose.
Sure, Magic Johnson and Rob Pelinka technically make the roster moves, but it's obvious keeping James happy is the #1 priority ... and probably the road to a winning team.
Rose says the guys on the current roster are basically auditioning to stay in Purple & Gold -- and right now it looks like Kyle Kuzma and Josh Hart are the only ones who appear safe.
So, where does that leave Lonzo Ball?
"I love Lonzo. He got game. But, they're taking the ball out of his hands," Rose explained ... "I'm rooting for him."
Translation -- Lonzo needs to get used to playing a style of basketball that he's never played before ... one where he doesn't have the basketball.