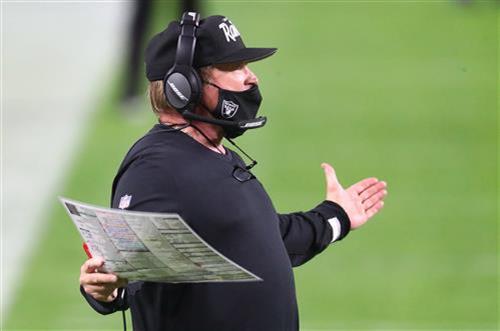 The Las Vegas Raiders may have made the biggest surprise of the draft when they took Alex Leatherwood in the first round. It was the fourth draft in a row that the team made a perceived reach in the first round. A report from Tony Pauline of Pro Football Network suggested that there are major issues brewing behind the scenes.
Things cooled off after the team had a successful second day of the draft. However, former NFL scout John Middlekauff revealed that some people in the NFL thought Jon Gruden "went rogue" and that the team isn't valuing players correctly.
Now, it's important to note that these don't sound like rumors that are coming directly from Raiders sources. It sounds more like speculation from other NFL teams. Obviously, Las Vegas isn't really concerned with what other teams think about them. While it's easy to claim the Raiders reached when they took Leatherwood, that's ignoring the fact that other teams could've valued him more than the media did.