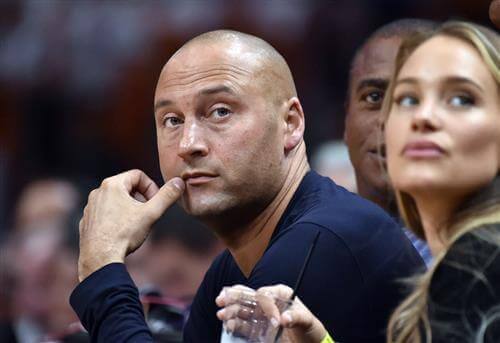 The General Manager Meetings each fall are baseball's version of a buddies' fishing junket to Belize. Executives harrowed by the grind of the season — six months of seven-day/eighty-hour weeks; back-page eruptions after three-game slumps; and side-eyed shade from their high school daughters over another pre-prom party not attended — disappear for four days in mid-November to a luxe hotel overlooking a golf course.
None of the GMs can putt worth a damn, but the greens are beside the point. Their fixed destination is the lobby bar, where someone's playing piano, the shades are drawn against the late-fall sun, and thirty men with the hardest jobs in the trade can let loose and get buzzed.
Not a lot gets done at these boys'-club excursions, in part because of the calendar. The free-agent market is barely a week old, no one's finalized his forty-man roster, and the needs of each team won't fully manifest until the frenzy of Winter Meetings one month hence. Those events, held in mid-December at another Kubla Khan luxe re-sort, are a Ford Bronco chase of trades and desperation, capitalism on a four-day crack toot.
Still, it's not like nothing happens at the GM meetings one month prior. Over third and fourth cocktails, GMs pull each other's strings for leads on what they hope they'll get done later. At one point or another, most will pay homage to the guy or two holding all the cards: the lucky executives who happen to have deep wells of talent on their Double- and Triple-A rosters. In this, the Age of the Real-Deal Drug Test and the Can't-Miss Hall of Famer Clogging the Lineup, nobody wants the fading superstar with the enormous contract. What the GMs want — overwhelmingly — is to get younger and cheaper: to trade a couple of peak seasons from their franchise left fielder for a pair of live-armed kids who are on the brink.
It was precisely in that spirit of here-goes-nothing that Mike Hill, the director of baseball operations for the fire-sale Miami Marlins, tapped Brian Cashman on the shoulder in November 2017 in the hallway of the Waldorf Astoria in Orlando. After fifteen years of being a reluctant shopper — the one guy who showed up every winter with strict orders to overpay for back-nine players — Cashman, the general manager of the New York Yankees, was suddenly in the catbird seat. Through a series of canny drafts and quick-strike deals at the trading deadline a year or so back, he'd miraculously recast himself as a master builder, the cool kid with all the hot toys. He had seven of the hundred best prospects in the game (plus a wave of kids behind them who were almost as good) and a major league roster of newly minted mashers who'd bulled their way to within a game of the World Series.
Cashman also had the one great luxury in the room: permission to do absolutely nothing. His Baby Bombers had come of age two years early and bought him a full season to sit tight. With a mix of pending superstars on minimum-salary deals (Aaron Judge, Gary Sánchez, Luis Severino), cut-rate acquisitions on the cusp of stardom (Didi Gregorius, Chad Green, Sonny Gray), and just the right garnish of graybeard leaders to run the locker room (Brett Gardner, CC Sabathia, David Robertson), he could bide his time for the auction to end all auctions: the 2019 free-agent class. Come November of the following year, he'd have a hundred million or more in luxury cap space to add the keystone blocks for a five-year run: perhaps Bryce Harper to bang dents in the second-deck facade, Manny Machado to anchor a world-class infield, or Clayton Kershaw to start Game 1 of the World Series.
Still, you know: it never hurts to talk. "We were walking down the hall when either Hill or I broached the subject of Stanton," Cashman says. Giancarlo Stanton was the circus-strongman slugger who'd pummeled the National League for eight years. Fresh off a fifty-nine-homerun season and a Most Valuable Player Award in 2017, he was a wild extravagance on the now-threadbare Marlins, a Ferrari at a drive-in showing The Florida Project. The Marlins franchise (and its many hundreds of millions in debt) had been sold months before, for $1.2 billion, to a baggy-suited rich guy by the name of Bruce Sherman and his new partner, Derek Jeter. Of the several entities that pursued the Marlins (among them, a consortium headed by Jeb Bush and another by Jared Kushner's father, Charles), the Sherman-Jeter group seemed the least provisioned to ride out years of heavy losses. Sherman had walked away from Private Capital Management, his wealth management firm, after a string of big bets blew up in his face. Among them were sunk positions in Bear Stearns, the Great Crash failure, and newspaper chains like Knight Ridder and Gannett that chunked off billions of dollars in high-speed losses. Over four years' time, PCM's portfolio shrank by 90 percent. To be sure, Sherman owned a $70 million yacht, which he had humbly christened The Majestic, and he'd deftly repotted himself in old-growth Naples, where he chaired a wine festival every winter. But in team-owner waters, he was plankton to sharks, a multimillionaire in a billionaire boys' club.
The Sherman-Jeter purchase of the Marlins was predicated on a promise that they'd made to the other owners in the game: that they'd instantly strip the team of homegrown stars and slash its obligations to the bone. Having overshot the market by about $200 million — their chief rival, a construction magnate named Jorge Mas, had stopped bidding at $1 billion — they told their fellow owners that they'd go the Houston Astros route: tank for four years while turning a modest profit and building back a core of young talent.