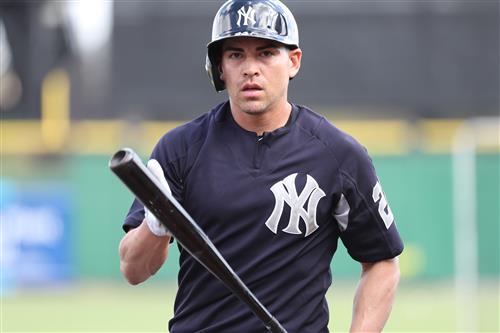 It seemed like getting rid of Sonny Gray would be one of the Yankees' first offseason moves, yet it looks like he'll stick around into 2019. The Bombers also considered flipping Jacoby Ellsbury to the Mariners for Robinson Cano, but the former Yankee ended up in Queens instead. That brings us to this week's FanPost Friday prompt:
How should the Yankees solve the Jacoby Ellsburyproblem?
Sometimes a contract just doesn't work out. The expensive outfielder didn't even suit up for the Yankees last year, after suffering injury after injury until he had surgery and was shut down for the season. Ellsbury, 35, is set to earn $21.1 million in 2019 and 2020. He also has a $21 million team option for 2021 with a $5 million buyout. This is all less than ideal considering that the Yankees already have four outfielders on the roster, plus Clint Frazier. Not to mention that Ellsbury is made of glass and hasn't even hit that well during his time in pinstripes.
So, what should the Yankees do with him? They could count on him being healthy and use him as outfield depth, or they could cut the dead weight and release him like they did with Alex Rodriguez. A bad-contract for bad-contract swap wouldn't be terrible if the Yankees netted a pitcher or infielder.