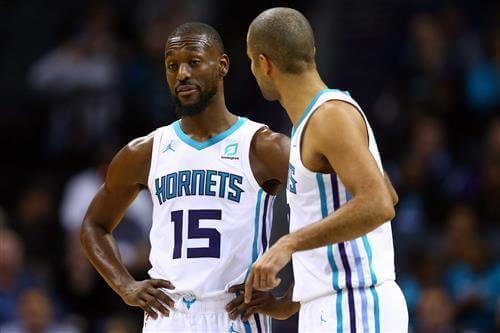 To us, getting an offer of $160M would garner a yes and a signature before the person could stop speaking.
To Kemba Walker, that was a very disrespectful figure.
Point guard Kemba Walker of The Charlotte Hornets did more than enough to qualify for a super-max contract this off season. He has completed eight seasons in the NBA and has made an all-NBA team during his career.
Instead of receiving an offer with a super-max contract worth a projected $221 million over 5 years, the Hornets lowballed Kemba to the point he informed the Hornets and Michael Jordan of his plans going forward, according to Stephen A. Smith.
"My sources tell me that Kemba Walker has informed the Charlotte Hornets and Michael Jordan he does not want to be there. He was offered a five-year deal. It wasn't the super-max deal he was qualified for. It was somewhere in the ballpark of 160-plus million."
Stephen A. Smith on what his sources say about Kemba:

"He was offered a 5-year deal. It wasn't the super max he was qualified for. It was somewhere in the ball park of 160M+. Still about 20M more than the Celtics could offer him. But Kemba Walker is going to be a Boston Celtic." pic.twitter.com/xDN6wnAtGF

— Binge Sports (@BingeSports) June 28, 2019