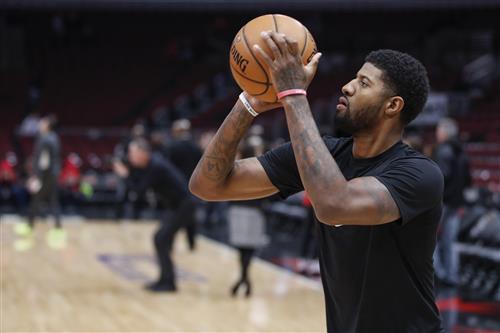 In the 2019-2020 season, Kawhi Leonard and the Clippers were supposed to make a transition to being a championship team, getting Leonard his 3rd ring, and putting him in the conversation for the best player in the world. Instead, the Clippers blew a 3-1 lead to the Nuggets and exited in the 2nd round.
For a team with championship aspirations, that was a disappointing end to the season. In Game 7, the whole Clippers team did poorly including Kawhi Leonard. Paul George wasn't good to close out the series in the last few games, and there is a notable video of him hitting the side of the backboard from the 3 point line.
In 2018-2019, Paul George was an MVP candidate on a good OKC team. Paul George could still be that guy for the right team. The Clippers needed to change something, and they already fired Doc Rivers. Paul George could be the next domino to fall. There were rumors of Steve Ballmer willing to trade anyone and everyone after the series loss to the Nuggets, so don't be surprised if the Clippers swing big to try and build a contender around Kawhi Leonard.
Here are some possible trades for Paul George so that the Clippers can retool and build a roster that can defeat the juggernauts of the Western Conference.
1. Brooklyn Nets
Trade Package: Paul George for Spencer Dinwiddie, Caris LeVert, and Taurean Prince
Is this offer from the Nets an overpay? Perhaps, but the Nets are going to get Kyrie Irving and Kevin Durant back next season. If Paul George plays at an All-NBA level, then he could be a great two-way presence next to the other two stars. If the Nets are deadset on assembling a superteam in the East, then George could be the missing piece. If he goes to the Nets he will have even less pressure on him as a third option, George wouldn't have to dominate to win as he would be playing with two other stars, who can both create for themselves.
For the Clippers, this is as much a win-now move as a future move. Spencer Dinwiddie has been a little forgotten since he didn't participate in the bubble, but he is a bonafide scorer and playmaker. Dinwiddie averaged 6.8 APG this season, and the one thing noted by a lot of people is that the Clippers lacked cohesion and playmaking. He could either be a high minutes sixth man or a starter: what matters more is that he would replace the scoring that George would bring, and he and Lou Williams would be a great scoring duo off the bench. His role throughout the season would be flexible according to the team's needs.