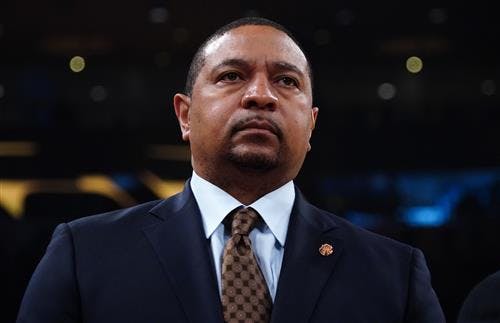 The Boston Celtics announced Thursday that Udoka has been suspended for the entire 2022-23 season for "violations of team protocols." Keep in mind that he just led the franchise to the 2022 NBA Finals in his first season as head coach.
Udoka was involved in an improper intimate relationship with a female staffer, according to reports. After announcing the season-long suspension, the Celtics said that a decision about his future with the organization will be made "at a later date."
In the meantime, it looks like assistant coach Joe Mazzulla will step in for the 2022-23 campaign. Looking ahead, however, there is certainly a possibility that the Celtics may decide to permanently part ways with Udoka. The most recent report says that while the relationship was initially believed to be consensual, Udoka was recently accused of making "unwanted comments" toward the anonymous woman involved.
Given this context, here are five coaches who can possibly replace Ime Udoka if the Celtics suspension leads to his firing.
5. Damon Stoudamire
Damon Stoudamire was one of Udoka's go-to assistant coaches during the Celtics' 2022 NBA Finals run. Of course, he is well-regarded across the league not just for his coaching but also for his outstanding playing career. He would connect with the players in much the same way Udoka did last season.
Recall that Stoudamire won the NBA's 1996 Rookie of the Year Award in addition to handling the offense for the stacked Trail Blazers teams of the late 1990s. He was also Udoka's teammate in San Antonio back in the 2008-09 season and served as an assistant coach with the Memphis Grizzlies, too.
4. Joe Mazzulla
Interim head coach Joe Mazzulla should be an automatic consideration for the Celtics' head coaching spot next season. He has been with the organization for a long time and has established meaningful relationships with the players. By mid-2023, he would have also had one full season of head coaching experience under his belt.