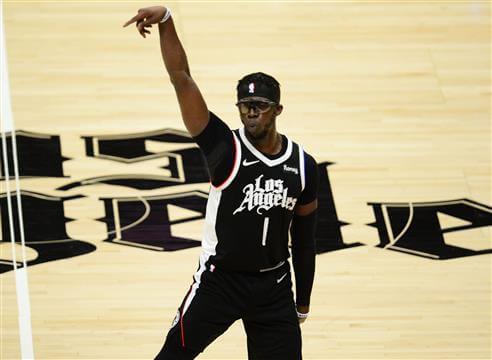 The NBA's 2021 free-agency window is open, and signings came pouring through Monday.
Bleacher Report's Eric Pincus has you covered for the biggest action that took place around the league, but the focus here will be the players who haven't been snatched up.
This class may not have a ton of star power, but there are plenty of free agents who can move the needle for teams in need of role players.
As we trek through the offseason, here are the top 25 players still available.
(Editor's note: Text for some players in this article was originally featured in an earlier positional series.)
25. Malik Monk (signed with Lakers)
Malik Monk averaged 8.6 points per game and shot 32.2 percent from three over his first three uninspiring seasons. Then, in 2020-21, he averaged 11.7 points in 20.9 minutes per game and shot 40.1 percent from three.
He's still just 23 years old, and if he can maintain that level of play, he could be a dynamic reserve scorer.
24. Hassan Whiteside (signed with Jazz)
One year after a stellar campaign as the starting 5 for the Portland Trail Blazers in 2019-20, Hassan Whiteside barely saw the floor for the Sacramento Kings.
In 36 games, he averaged 15.2 minutes, 8.1 points, 6.0 rebounds and 1.3 blocks. Those are all the lowest marks he's posted since 2011-12.
23. Jabari Parker
Jabari Parker's career is on life support. He appeared in just 13 games and averaged 5.5 points in 2020-21.
There were signs of hope with the Boston Celtics, though. He had 18 points on 6-of-10 shooting in the last game of the regular season. Then, he went for double figures in limited minutes in each of Boston's last two playoff games.
22. Kendrick Nunn (signed with Lakers)
At 6'2", Kendrick Nunn is undersized to play the wing, and he doesn't create enough for others to be a traditional point guard. In today's game, though, that may not matter much.
In lineups with playmaking wings and forwards, Nunn's three-point shooting (38.1 percent on 5.7 attempts per game last season) can open things up for the other four players.
21. George Hill (signed with Bucks)
The Philadelphia 76ers may not have had room for George Hill, but the veteran combo guard could still help plenty of contenders.
He's struggled to stay healthy for several years now, but he's shot 40.2 percent from three since 2015-16. And he has the wingspan to reasonably be expected to defend 2s.