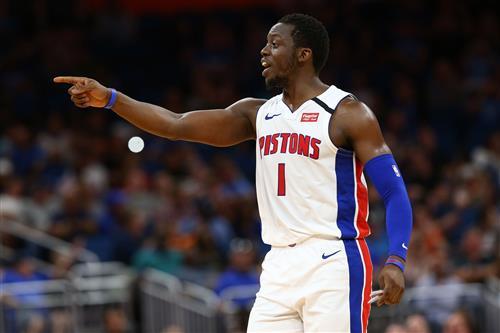 With more than 100 players already agreeing to deals this offseason, the shelves are getting pretty bare for NBA teams still shopping for free agents to round out their roster.
Still, there are some solid rotation players who can fill a role for teams out there — and one superstar (but there's no suspense with him). There are some younger players that deserve a bigger role and veteran free agents who can help an NBA team in a limited one. At this point, it's mostly guys who will play for the minimum, so the price is right.
Here are our Top 10 free agents still available.
1) Anthony Davis
The top free agent in the class, there has never been any doubt Davis would re-sign with the Lakers. The champion and First Team All-NBA center has chosen to take his time (his signing is expected sometime after Thanksgiving), but it's not in doubt. The only question how long Davis signs for. Most around the league expect him to sign a three-year contract with a player option (a 2+1) worth $106 million. After those two years, Davis will have 10 years of service in the NBA, allowing him to re-sign for 35% of the salary cap, not 30%.
2) Shabazz Napier
A solid backup point guard, he averaged 10.6 points a game last season for the Wizards (he only played in 20 games). He's undersized, but he shot 35.8% from three last season and defends fairly well. Napier is a good fit for a team looking for someone to give them 20-25 minutes a night as a backup point guard.
3) Rondae Hollis-Jefferson
The reason he's available still is teams see a 6'6″ swingman who does not space the floor from three — he rarely shoots from beyond the arc, once every other game or so, and made just 13% of those last season. However, Jefferson does a lot of other things well: He's a versatile defender who can guard two through four (with a few point guards thrown in), he can get to the rim, post up, and is a good passer. He gave the Raptors a solid 18 minutes a night last season and will do the same for another team this season, once picked up. Minnesota is reportedly talking to Hollis-Jefferson.