The "Ice Bucket Challenge" for ALS is sweeping the nation and on Thursday the ESPN NFL Countdown crew had their big moment. Their dump also provided us with the "GIF of the Week".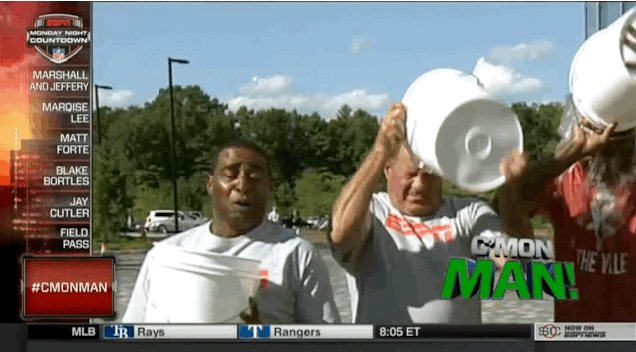 Keyshawn Johnson did the dump correctly. Chris Berman did the dump correctly. But Cris Carter dumped almost his entire bucket if ice water all over Berman. Carter got a little slash of chilly liquid on his head at the very end, and his facial expression is one of a man who just jumped into Lake Superior in January.
Berman, who got the full double dose, gives Carter a little shove off at the very end.
Absolutely hilarious...I can't stop watching this clip.
"C'Mon Man!"
*** Follow us on social media for exclusive content that you won't find here on Pro Sports Daily.