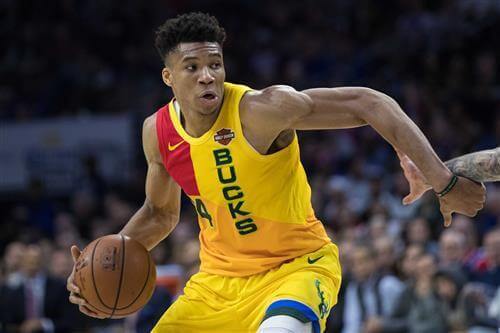 Historically, the Golden State Warriors are coming off one of the best runs in NBA history. Historically, Giannis Antetokounmpo is coming off one of the best individual seasons we have ever seen by a player.
The thought of them somehow uniting one day, no matter how far fetched, seems almost unfair.
Well, according to ESPN's Rachel Nichols, it may not even be that far-fetched after all.
If Giannis enters free agency in 2021, Nichols says it's possible he could join the Dubs. How?
With Klay, Steph, Draymond, and D'Lo still on the payroll, the dollars wouldn't match up if the Warriors tried to sign Giannis outright. With D'Angelo Russell, however, they could swap him for the Greek Freak in a sign-and-trade with Milwaukee