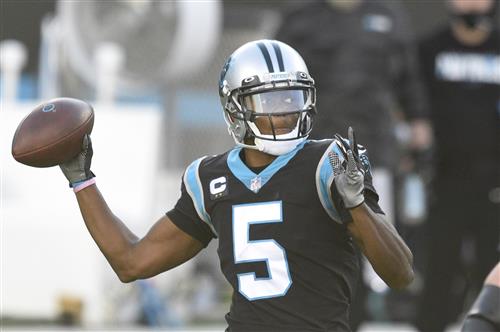 On Monday the Carolina Panthers acquired quarterback Sam Darnold from the New York Jets, ending the Teddy Bridgewater era. After the trade, the Panthers told Bridgewater he could talk to other teams to try to facilitate a trade. With the NFL Draft just a few weeks away, it's becoming clear to some teams that they won't be able to get the rookie of their dreams. That's why the Panthers settled for Darnold and why Bridgewater should be able to find a new home. Here are are a few logical landing spots:
Chicago Bears
The Bears are still searching for a quarterback. Sorry, the Bears are perpetually searching for a quarterback. Even if they are tweeting they have QB1. Aaron Rodgers continues to tease them by merely existing. Russell Wilson remains a pipe dream. They don't have a good enough draft pick to get any of the top guys in the draft. A quarterback competition between Bridgewater and Dalton isn't ideal, but if one of them works out, the Bears wouldn't be in a horrible spot until they can acquire an elusive franchise quarterback.
Houston Texans
Deshaun Watson still wants out. The Texans still want to keep him. However, what either of those parties actually want might not matter as Watson is dealing with a slew of sexual assault allegations.