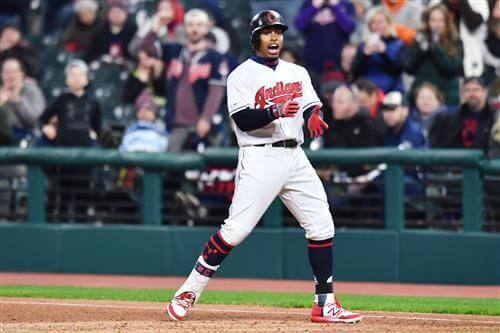 On Monday, it was reported that Cleveland had tabled extension talks with star shortstop Francisco Lindor. Seeing as how Lindor is two seasons away from free agency, and how Cleveland discussed him in trades during the winter, per league sources, it seems more likely than not that he's about to enjoy his final Opening Day with the organization.
Granted, that doesn't mean a Lindor trade is coming soon. Cleveland could put off the decision until next winter. Indeed, the timing will hinge on how the team performs during the season. If Cleveland enters July without playoff aspirations, they might hasten the process in order to leverage the trade deadline and maximize their return.
Nevertheless, we figured we'd update a post from November on Lindor's likeliest landing spots. Do note that we've removed the Los Angeles Dodgers and Arizona Diamondbacks from the board. The Dodgers would seem invested in keeping Mookie Betts, which probably takes them out of the equation. The Diamondbacks, meanwhile, extended Nick Ahmed. We think that makes them more likely to pursue Kris Bryant than Lindor, should they go after either.
Now, onto the list.
1. Cincinnati Reds
The Reds have been bold over the past two offseasons as they attempt to make their first postseason since 2013. General manager Nick Krall has either traded for or signed Sonny Gray, Trevor Bauer, Nick Castellanos, Mike Moustakas, Wade Miley, and Shogo Akiyama.
It's possible that all the moving and shaking has left the Reds capped out. Their Opening Day payroll is projected to top $140 million, setting a franchise-high by roughly $15 million. This comes after the Reds set their current franchise record for payroll last year, topping $120 million for the first time ever.