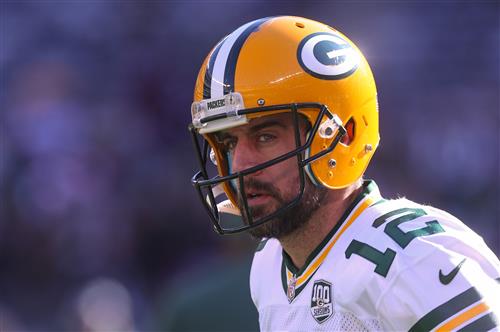 There's no question is that Aaron Rodgers has supreme talent at his position, but that doesn't mean people are too keen about his overall personality and leadership.
On Thursday, Bleacher Report published an in-depth look at Rodgers' time with the Packers and the struggles the team faced leading into the firing of head coach Mike McCarthy before the end of the 2018 NFL season.
Some of Rodgers' former teammates has some things to say that painted a negative picture of the quarterback, regularly using words like "sensitive," "petty" and "entitled" to describe him.
One of the more notable things in the article is multiple comparisons between the leadership styles of Rodgers and New England Patriots quarterback Tom Brady.
"So there was Jennings, a Viking himself in 2013. He could tell Packers receivers were scared just to say hello with Rodgers likely hyperanalyzing their every move from afar. To him, that's sad. It shouldn't be like this. He sees the relationship Brady has cultivated with Julian Edelman, with all of his receivers, and says, 'Everyone wants that.' Those two spend time together off the field, and it carries into what matters on the field. Brady builds bonds for life, and that can be the difference between division titles and Super Bowls."