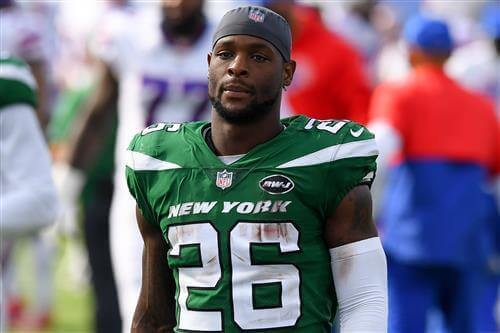 The NFL trade deadline is approaching and rumors are already swirling about potential players who could be dealt before Nov. 3. While plenty of marquee names will be thrown around in the weeks leading up to the deadline, some of them are already being overrated.
Father Time is undefeated. For many of the NFL's biggest stars, years of fighting through injuries have taken a toll on their bodies. Unfortunately, for the likes of A.J. Green and Alshon Jeffery, this means their name recognition is greater than their on-field contributions.
Of course, they aren't alone. From Pro Bowl sensations to former top-40 draft picks, big names are still mentioned as impactful additions available for trade. Here are five overrated players who could be moved by the NFL trade deadline.
A.J. Green, wide receiver, Cincinnati Bengals
Green was one of the best receivers in the NFL during his prime. A seven-time Pro Bowl selection, he posted incredible numbers despite never playing with a great quarterback. Yet, the 6-foot-4 receiver kept putting up gaudy stats every time he touched the field. Sadly, due to recent injuries, that's no longer the case.
He missed the entire 2019 season with an ankle injury, adding to a growing list of lower-body problems. While he hasn't missed a game this year, he doesn't look like the same player. Green is averaging 8.5 yards per catch, a steep drop from his career averages (14.7). Just as concerning, his career-worst catch rate (42.4%) this season. The Bengals would be wise to trade him, netting a mid-round pick and opening up the No. 2 role for Tee Higgins. A change of scenery might help Green, but it's time for everyone to realize he is a shadow of his former self.