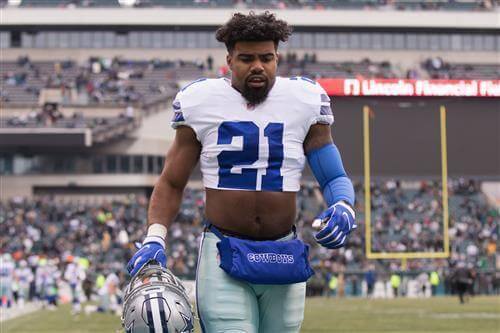 It seemed as if the Dallas Cowboys and star running back Ezekiel Elliott were on the fringe of agreeing to a new contract which would make the former No. 4 overall pick the second highest-paid player at his position. Well, according to Clay Travis of Outkick the Coverage, Elliott has turned down the lucrative deal.
The Cowboys' offer to Elliott was reportedly somewhere in between the contracts of Le'Veon Bell and Todd Gurley, who earn an average annual salary of $13.125 million and $14.375 million respectively. That apparently wasn't enough for the 24-year-old Elliott, as it looks like he has his sights set on being the league's highest paid RB.
Perhaps he foreshadowed this, as Elliott retweeted former Browns star Joe Thomas, who was discussing the running back's contract situation.