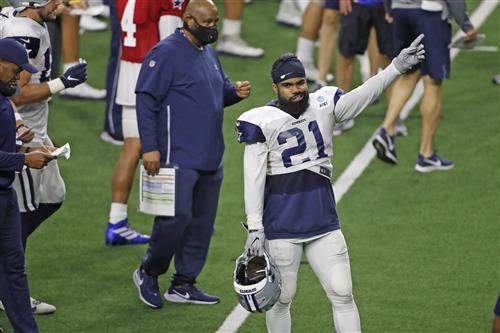 As it concerns the Dallas Cowboys and its possible acquisition of free-agent safety Earl Thomas, Ezekiel Elliott can read the room.
While the Pro Bowl running back would not mind teaming with the all-star safety, he offered a tepid endorsement, sensing the Cowboys are better off utilizing their current personnel.
"I like Earl Thomas. I like him a lot. And he's a vet. You can never have too many vets," Elliott said Tuesday on 105.3 The Fan. "I would be open to having him, but I like the guys we got also."
Although reports indicate Dallas isn't expected to add Thomas, whom the Ravens released on Aug. 23 after punching a teammate at training camp, owner Jerry Jones and vice president Stephen Jones never outright denied interest in the three-time first-team All-Pro.