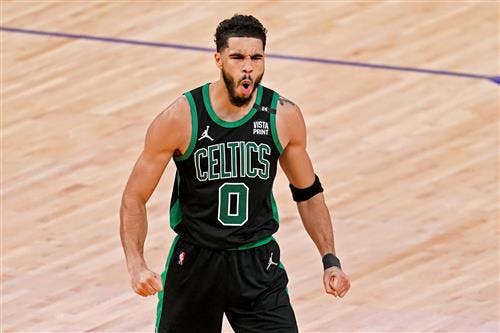 A couple of decades ago, the amount of money NBA teams now guarantees to their players would've been unimaginable.
This summer, Nikola Jokic signed a five-year, $264 million extension which is the biggest in league history. By the end of this deal, his career earnings will be $421.4 million through 13 seasons.
Shaquille O'Neal made $292.2 million over 19 seasons.
Not all the massive contracts handed out in the last few years are to two-time MVPs in their mid-20s, though.
Plenty of deals signed since the infamous 2016 cap spike have aged horribly. A number on the books right now figures to be problems in the near future (if they aren't already).
Team-building in the NBA is hard. The nature of the collective bargaining agreement almost forces teams to overpay in a lot of instances. The teams that are consistently successful are the ones that nail the moves on the margins.
And every front office has its share of hits and misses.
This slideshow is about both sides of that coin. Every team's biggest hit and biggest miss (not including first-year, rookie-scale contracts). In other words, every team's best and worst value contracts.
Atlanta Hawks
Best Value Contract: Dejounte Murray (two years, $34.3 million)
The 2022-23 salary cap is set at $123.7 million, so Dejounte Murray's $16.6 million salary only takes up just over a tenth of the Atlanta Hawks' space. Next season, he's under contract for $17.7 million, and the cap should go up again (as it has in most recent seasons).
That's absurd value for a player who just averaged 21.1 points, 9.2 assists, 8.3 rebounds and 2.0 steals, while significantly boosting the offense, defense and effective field-goal percentage of his team.
Worst Value Contract (By Default): Clint Capela (three years, $61 million)
There aren't really any bad value contracts on the Atlanta Hawks' roster, so we have to settle on the worst good one.
Clint Capela's $18.6 million salary this season doesn't take much more space than Murray's, and his rim-running and -protecting is still valuable.
The potential downside may come in the final year of the deal, when he'll make $22.3 million in 2024-25. Players of his archetype are heavily reliant on explosiveness, and if the injury problems that limited his availability in the two seasons prior to 2022-23 resurface, Atlanta may be looking to unload him.
Boston Celtics
Best Value Contract: Jayson Tatum (four years, $97.8 million)
Having the superstar who's yet to qualify for the supermax is sort of the sweet spot for individual contracts, and that's exactly where Jayson Tatum is (though he may be on track for a supermax extension in 2024).
Until then, having a wing who can defend multiple positions, consistently score in the mid to high 20s and create a little for teammates at Tatum's current price is a great value.
Worst Value Contract: Malcolm Brogdon (three years, $67.6 million)
Boston probably doesn't have any terrible contracts, but it's a little easier to go with Malcolm Brogdon than it was with Capela. Durability is the key.
After appearing in 75 games as a rookie, Brogdon has averaged just 51.6 games per season since then.
Brooklyn Nets
Best Value Contract: Nic Claxton (two years, $17.3 million)
Kevin Durant and Kyrie Irving are contenders for this spot. When they play, they bring a ton of value. After the last few years, though, it's just hard to know how often they'll actually be on the floor.
Instead, we'll bet on the youth, athleticism and upside of 23-year-old Nic Claxton.
He's already a solid rim-runner, and according to Dunks and Threes' estimated plus-minus, an above-average defender.
Being able to pay a starting 5 with room to grow less than $10 million a year is a steal.
Worst Value Contract: Ben Simmons (three years, $113.7 million)
Even on a team with KD and Kyrie, Ben Simmons is somehow the biggest mystery.
If he comes back at 90 to 95 percent of the player he was a couple years ago, this deal is probably fine. But after missing an entire season with back and mental health concerns, it's impossible to know whether that happens.