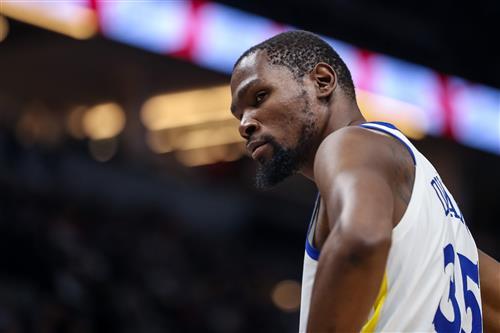 The next couple months around the NBA will be filled with teams attempting to dethrone Kevin Durant and the two-time defending champion Golden State Warriors.
After that, it's going to be all about free agency. Durant joins a stacked group of impending free agents that includes teammate Klay Thompson as well as All-Stars Kyrie Irving and Kawhi Leonard, among others.
It's been widely speculated that Durant might bolt Golden State for the bright lights of New York City — passing up on the opportunity to play in San Francisco's brand new Chase Center in the process.
While Durant has not wanted to talk about his impending free agency, he has seemingly dropped a few hints.
Here's the latest example of that.
The reigning NBA Finals MVP was just featured on a video presented by his Thirty Five Ventures showing the forward driving around some of the iconic sights in San Francisco.
It's his comments about the community that are rather interesting.