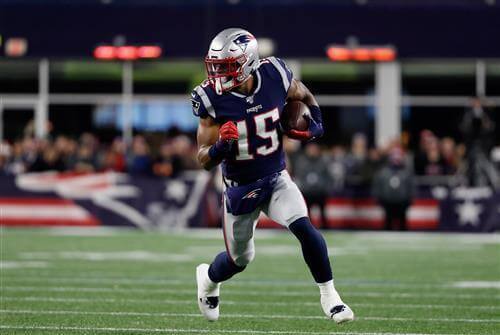 The New England Patriots have not performed all that well in the draft in recent years, which is one of the main reasons they had to spend so much money in free agency this offseason. One position Bill Belichick never seems to hit on is wide receiver, and that may be a result of his reluctance to listen to the team's scouting department.
In his latest Monday Morning Quarterback column, Sports Illustrated's Albert Breer said Belichick is taking a different approach with the draft this year. Breer said Belichick has previously left team personnel "feeling like they were actively cut out where other teams' people weren't." One example of that came in 2019, when the Patriots used the 32nd overall pick on wide receiver N'Keal Harry.
According to Breer, some Patriots scouts felt Deebo Samuel and A.J. Brown — both of whom were taken in the second round — were better prospects than Harry.