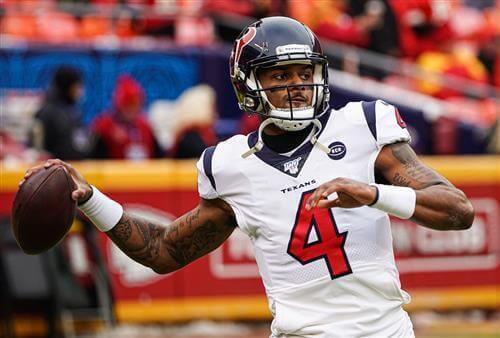 There appears to be a very real possibility Houston Texans quarterback Deshaun Watson will not be under center when the 2021 season begins.
CBS Sports NFL Insider Jason La Canfora said during an interview on 106.7 The Fan's The Sports Junkieshe does not envision Watson playing football until his legal issues are resolved:
"I don't think you're going to see Deshaun Watson in an NFL building for a long time, certainly not until there's more clarity about (it). This is a legal situation," La Canfora said, via 247Sports. "This is a league situation. This is a civil situation. I don't think Deshaun Watson has any short-term future playing football. Longterm, I think, will depend on these various findings and how some of the cases are adjudicated."
Watson faces 22 civil lawsuits alleging inappropriate conduct and sexual assault. The Texans star and his legal team, including lawyer Rusty Hardin, have denied the allegations.